If you are looking for a roof repair or replacement or building a new roof, we can help. Roofing Contractors, we have been looking after the roofing needs of both our homeowners and commercial clients in  New York City
As one of the most important parts of a house or building, roofs play a vital role in protecting the structure and its occupants from the elements. Without a properly functioning roof, a home or commercial building would be susceptible to water damage, high winds, and even collapse. In addition to their practicality, roofs also add aesthetic value to a property and are energy-efficient.
No matter what type of roof you have, our roofing contractors specialize in all types of roofing. Whether you are looking for a roof repair, roof replacement, or building a new roof, you have come to the right place. Our roofers are ready to deliver our bespoke, reliable roofing services.
Some of the most common roofs we deal with are :
Metal Roofing
One of the most popular roofing materials on the market today is metal. Metal roofs are known for their durability. They are also fire resistant and energy efficient, making them a popular choice for both homeowners and commercial properties. If you are thinking about installing a new metal roof or need repairs to your existing one, get in touch, and our experienced team of roofers will be able to help you. effective, latest technology, and sustainable materials. Our highly trained waterproofing team has the experience and skills to take on any project no matter the damage and provide excellent solutions.
Asphalt Shingles Roofing
Asphalt shingle roofs are one of the most common types of roofs in New York City and in all North America. They are made from a fiberglass or paper mat that is coated with asphalt and then covered with mineral granules. They are energy efficient and a good option for both residential and commercial properties. Asphalt shingles are available in a variety of colors and styles. If you are interested in installing an asphalt shingle roof or need repairs to your existing one, our team can help.
Flat Roof Systems
There are mainly 3 types of flat roofs. They are primarily used in commercial or industrial buildings. However, some homeowners also use them. Flat roofs offer many benefits, including being easy to maintain and being more energy efficient than other types of roofs. The three types of flat roofs are:
1. Built-up roof (BUR)
2. Modified bitumen roof
3. Single-ply membrane roof
Over time, flat roofs can develop cracks and leaks, and the membrane can become loose or torn. When this happens, it's important to have the roof repaired or replaced as soon as possible to prevent further damage. Flat roofs can be repaired using a variety of methods, depending on the extent of the damage. For minor repairs, a sealant or patch may be all that's needed. More extensive damage may require the replacement of sections of the roofing membrane. In some cases, the entire roof may need to be replaced. Our trained experienced roofers, once contacted, will come to your property and do a roof inspection and offer your best possible solutions.
EPDM Roofing
EPDM roofing systems have been around for over 50 years and are still one of the most popular types of roofing systems on the market today. EPDM roofs are made from a synthetic rubber material, which is durable and resistant to weathering. They are also easy to maintain, making them a popular choice for both commercial and residential buildings. EPDM roofs are available in a variety of colors, which can help to match the aesthetic of your building. In addition, EPDM roofs are recyclable, so they are a sustainable choice for your roofing needs. If you are looking for a durable, easy-to-maintain roofing system, EPDM may be the right choice for you.
Siplast Roofing Systems
Siplast Roofing Systems are a leading provider of sustainable commercial roofing solutions. Siplast products are made from recycled materials and are 100% recyclable. Siplast also offers a variety of energy-efficient roofing options, including solar shingles and cool roof technology. Siplast products are available in a wide range of colors and styles to suit any building type. We are partners with certified Siplast roofing subcontractors in New York City and have worked on several commercial projects with superior results.
Why Choose Us?
Choosing the right roofing contractor is an important decision. After all, your roof is one of the most important parts of your home, and you want to make sure it is in good hands. Here are four reasons why you should choose us as your roofing contractor:
1. We have experience. We have been in the business for over 25 years and have worked on all types of roofs. This experience gives us the expertise to handle any roofing project, no matter how big or small.
2. We are reliable. When you hire us, you can rest assured that we will show up on time and get the job done right. We understand that your time is valuable, and we will work hard to minimize disruption to your life.
3. We use high-quality materials. We only use the best products available on the market, so you can be confident that your roof will be durable and long-lasting.
4. We offer a warranty. We believe in our workmanship, and we back it up with a warranty. This way, you can be confident that your investment is protected.
When it comes to choosing a roofing contractor, experience, reliability, and quality should be at the top of your list. With us, you can be confident that your roof is in good hands. Contact us today to get started on your project! Our Roofing Contracting company serves all of New York City including Manhattan, Brooklyn, Queens, Bronx, Staten Island and also Long Island. 
Services
SINGLE-PLY OR MULTI-PLY SBS-MODIFIED BITUMEN MEMBRANES

PVC OR EPDM ROOFING SYSTEM

ASPHALT SHINGLES SLATE & CLAY TILE ROOFING

GALVANIZED METAL OR COPPER ROOFS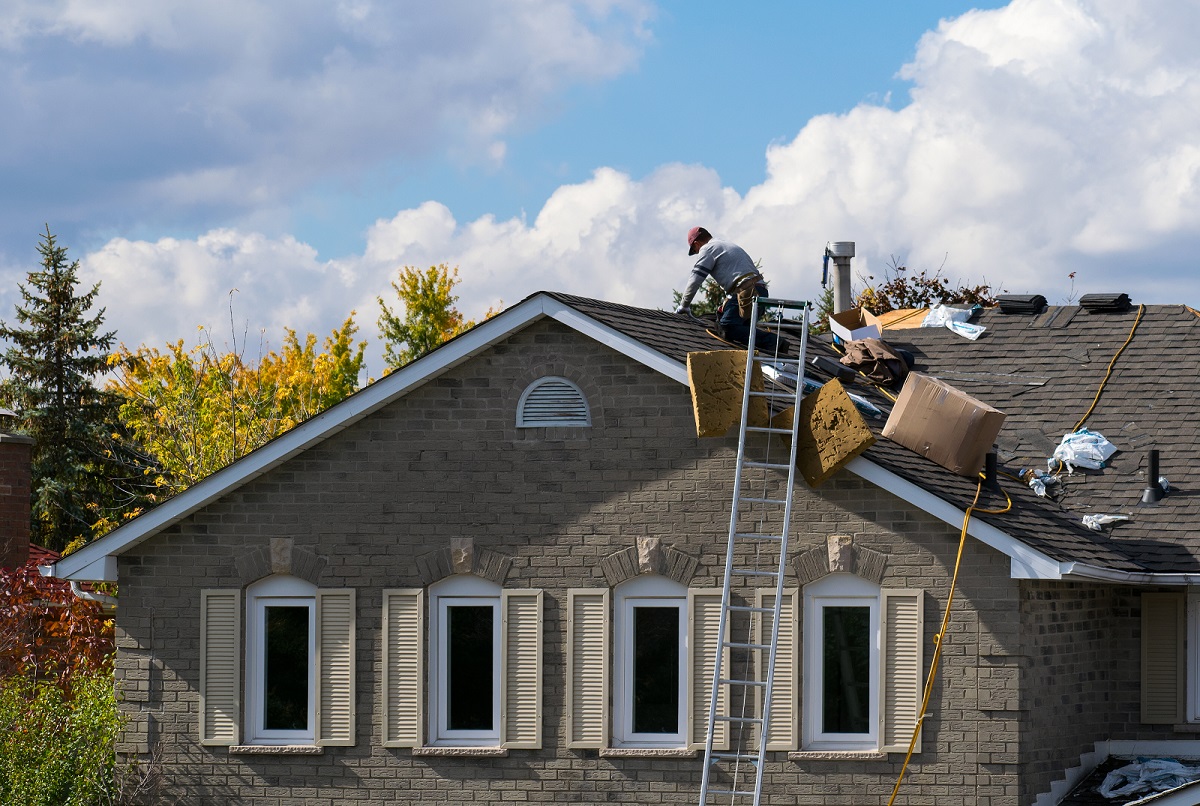 Our team is ready to help you with your project. We provide FREE detailed estimates inclusive of labor & material cost & project duration.