Bathroom remodeling specialists in New Jersey. We offer high-quality renovations tailored to meet your specific needs and exceed your expectations.
At Channel Contractors, we envision your bathroom as a sanctuary of comfort and elegance. Our expert bathroom remodeling services in New Jersey transform this vision into reality. As a team of licensed home improvement contractors, plumbers, and electricians, we bring an abundance of experience and expertise to each project.
Our proficient project managers are trained to deliver a seamless experience with exceptional results. They strive to realize your vision by converting your bathroom into the haven of relaxation and style you've always desired
Our seasoned team, including licensed plumbers and electricians, work hand in hand with proficient contractors, ensuring your bathroom renovation project adheres to all New Jersey building codes. Trust in our dedication and expertise to manage each facet of your renovation project with supreme care and professionalism.
If you're prepared to embark on your bathroom renovation journey, we're at your service. Reach out to us today to arrange a consultation.
With a vast presence across New Jersey, we pride ourselves on numerous successful bathroom renovation undertakings. Our committed team stands prepared to offer top-tier service, securing the success of your renovation endeavor.
Allow us to lighten the burden of your bathroom renovation and support you in crafting the bathroom of your dreams.
Services
BATHROOM DESIGN & PLANNING

SHOWER & BATHTUB INSTALLATION

VANITY & SINK INSTALLATION

TOILET INSTALLATION

LIGHTING & ELECTRICAL WORK

PLUMBING SERVICES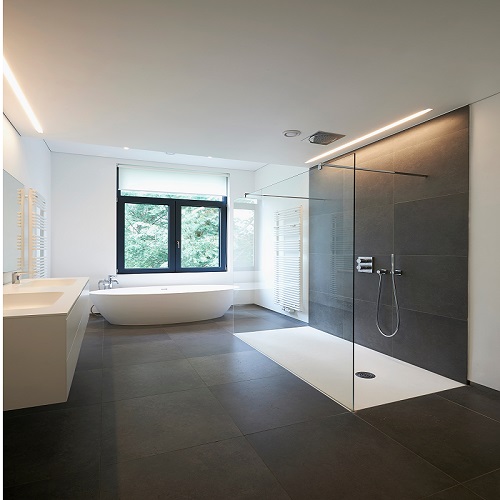 Bathroom Remodeling Before & After
Small Bathroom Remodeling
Our team is ready to help you with your project. We provide FREE detailed estimates inclusive of labor & material cost & project duration.