Bathroom remodeling specialists in NYC. We offer high-quality renovations tailored to meet your specific needs and exceed your expectations.
At Channel Contractors, we believe your bathroom should be a sanctuary of comfort and elegance. We're here to help you bring your vision to life with expert bathroom remodeling services. As a team of licensed home improvement contractors, plumbers, and electricians in NYC and the Long Island area, we bring a wealth of experience and expertise to every project we take on.
Our experienced project managers are skilled and trained to deliver a seamless experience and superior results by bringing your vision to life and transforming your bathroom into the sanctuary of relaxation and style you've always wanted.
Our team of licensed plumbers and electricians work together with our experienced contractors to ensure that your bathroom renovation project meets all NYC building code requirements. You can trust us to handle every aspect of your renovation with the utmost care and professionalism.
If you're ready to take the next step in your bathroom renovation project, we're here to help. Contact us today to schedule a consultation with one of our experienced contractors.
We serve the Manhattan, Brooklyn, Queens, Bronx, and Long Island areas. We have completed countless successful bathroom renovation projects in these areas. Our dedicated team is ready to provide you with the best possible service and ensure your renovation project succeeds.
Let us take the stress and hassle out of your bathroom renovation and help you create the bathroom of your dreams.
Services
BATHROOM DESIGN & PLANNING

SHOWER & BATHTUB INSTALLATION

VANITY & SINK INSTALLATION

TOILET INSTALLATION

LIGHTING & ELECTRICAL WORK

PLUMBING SERVICES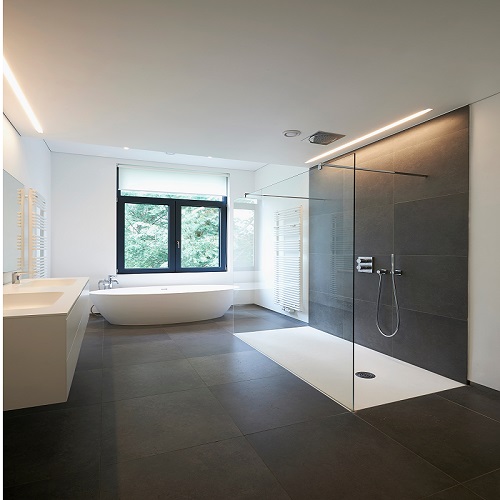 Bathroom Remodeling Before & After
Small Bathroom Remodeling
Our team is ready to help you with your project. We provide FREE detailed estimates inclusive of labor & material cost & project duration.