Transform your kitchen space with confidence and quality. Our contractors specialize in executing kitchen renovations in New York City to perfection, delivering unbeatable results every time.
Bring Your Kitchen Dreams to Life with Channel Contractors! As the premier kitchen remodeling experts in New York City and Long Island, our fully licensed and insured team is experts in delivering exceptional renovation services to all five boroughs.
With a passion for excellence and a commitment to customer satisfaction, we guarantee to transform your kitchen space into a stunning reality. Say goodbye to bland and outdated kitchens and hello to a culinary haven that exceeds your every expectation. Experience the difference with Channel Contractors, your trusted kitchen remodeling experts.
Why Choose Us
At our kitchen remodeling contractor, we are dedicated to providing exceptional service and the highest quality of workmanship. We take pride in our attention to detail and commitment to customer satisfaction. Our team of experts has years of experience in the industry, and we use only the best materials and tools to ensure that your kitchen remodel is a success.
Services
FULL KITCHEN REMODELING

LIGHTING & ELECTRICAL WORK

PLUMBING SERVICES

BACKSPLASH INSTALLATION

PAINTING & WALL FINISHING
Kitchen Remodeling in NYC Before & After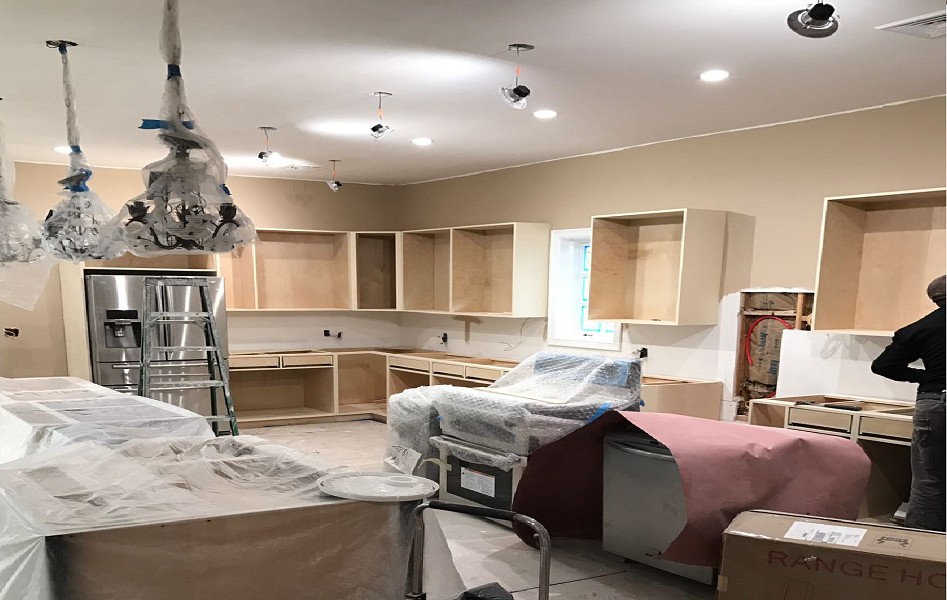 At Channel Contractors, we simplify the kitchen remodeling process and make it a stress-free experience for our clients.
Consultation & Estimation
We meet with you to understand your vision for your kitchen remodel and provide a detailed estimate inclusive of labor and materials cost based on your desired goals and budget.
Planning & Scheduling
Our team carefully plans and schedules every aspect of the project to ensure minimal disruptions and maximum efficiency. We will work with you to determine a timeline that meets your needs and fits into your schedule.
Permits
Our team handles all permit requirements and ensures all necessary approvals are obtained for your kitchen remodel, simplifying the construction process.
Construction
Our dedicated project manager will ensure the seamless execution of your kitchen renovation project from start to finish, taking care of every detail along the way, ensuring your project is completed on time, within budget, and to your satisfaction.
Our team is ready to help you with your project. We provide FREE detailed estimates inclusive of labor & material cost & project duration.