We are fully licensed & insured masonry contractors in New York City and Long Island. With decades of experience, you can trust to bring superior masonry skills and professional workmanship.
At Channel Contractors, we are passionate about providing high-quality masonry services to our clients in New York City. With years of experience in the industry, we have built a reputation for delivering exceptional workmanship and unparalleled customer service. Our team of skilled professionals is dedicated to ensuring that every project we undertake is completed to the highest standard, no matter how big or small.
Our team consists of skilled professionals passionate about masonry and dedicated to delivering the best results for our clients. We are proud of our work and are always looking for ways to improve our services. Our team is constantly updating their skills and knowledge to ensure that we are using the latest techniques and technologies to deliver the best results for our clients.
Why Choose Us?
When you choose us, you are choosing a team of experts dedicated to delivering the best results for you. Our team has extensive experience in all aspects of masonry, including brick grinding and repointing, parapet wall repair and reconstruction, brick installations and modifications, coping stone installations, CMU installations, Local Law 11 (FISP), and stucco. We use the latest tools and techniques to ensure your project is completed on time, within budget, and to the highest standards.
One of the reasons that set us apart from other masonry contractors in NYC is our commitment to our clients. We take the time to understand our client's needs and goals and work closely with them to develop a plan that meets those needs. Whether you are looking to restore the original beauty of an older building, make modifications to an existing structure, or install new masonry features, we have the experience and skills to help you achieve your goals.
In addition to our commitment to quality, we are also committed to safety. We follow all industry standards and regulations to ensure that every project we undertake is completed safely and efficiently. We understand that your property is a significant investment, and we are committed to preserving its beauty and value.
In conclusion, if you are looking for reliable, high-quality masonry services in New York City, look no further than [Company Name]. Our team of experts is dedicated to delivering the best results for you, and we are always here to answer your questions and concerns. Contact us today to schedule a consultation and learn more about how we can help you achieve your masonry goals.
Services
BRICK POINTING, BRICK GRINDING & TUCKPOINTING

BRICK INSTALLATIONS & MODIFICATIONS

STUCCO & EIFS STUCCO SYSTEM

PARAPET WALL REPAIR OR RECONSTRUCTION

COPING STONE INSTALLATIONS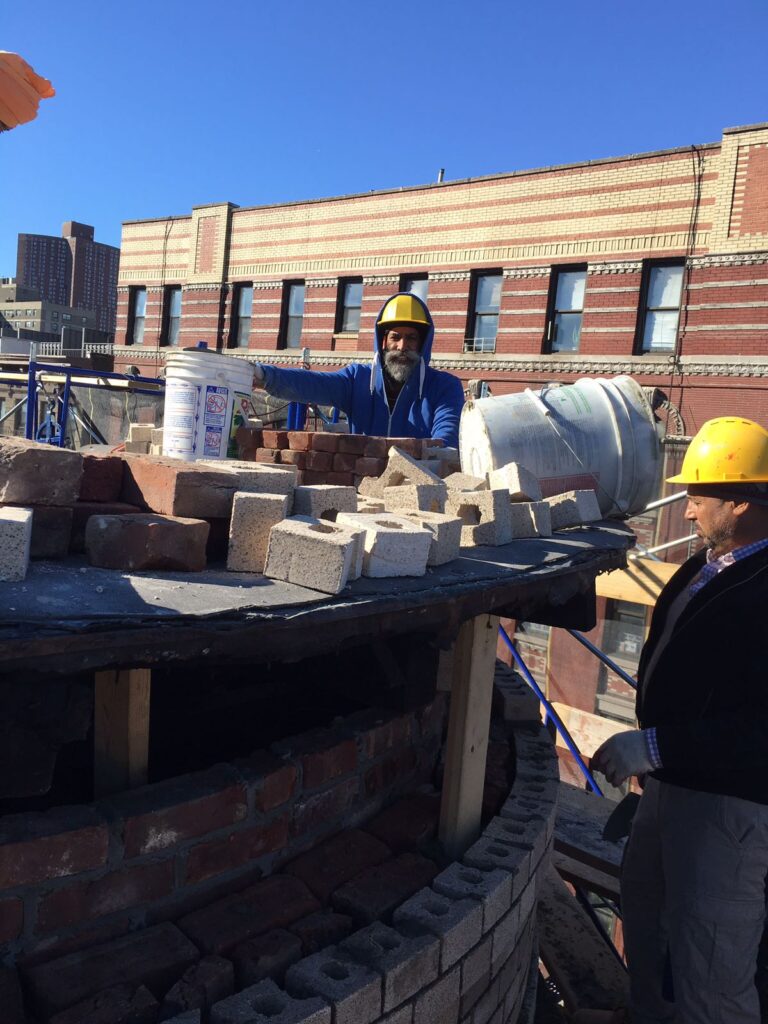 Our team is ready to help you with your project. We provide FREE detailed estimates inclusive of labor & material cost & project duration.